Pam Maclean, the proprietor of Child's Play has more than 30 years' experience across private, community, school based and special needs services. Pam supports you to deliver high quality care and education. As a business owner and operator of  two busy high quality centres, Pam understands your needs.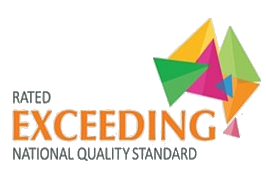 During her career, Pam has:
Designed, built and operated the Queensland Small Business of the Year (2006), also named in the Prime Minister's Top 3 Small Businesses in Australia (2006)
Spent 11 years as a QIAS Validator across all states
Presented workshops at major child care conferences across Australia
Delivered peak body sponsored training in several states
Contributed articles to industry publications and journals
Delivered  popular, interactive, tailored training for service teams on many early childhood topics
Worked at all levels of service operations
Pam's qualifications and achievements include:
Master of Education (Leadership and Management)
Bachelor of Education (Early Childhood)
Diploma of Teaching (Early Childhood)
Certificate IV Training and Development
Justice of the Peace (Qualified)
AIM Business Manager of the Year
Pam is noted for:
Conference presentations and enjoyable interactive team workshops
Effective educator training, workshops and mentoring
Centre and play space design and room layout
Ensuring cost effective operations
Quality assurance compliance
When I approach a child, He inspires in me two sentiments: Tenderness for what he is, and respect for what he may become.
Louis Pasteur
Child's Play Consultancy works with you to design and operate unique, profitable early childhood services.
Launching your successful service is simply Child's Play!