The Importance of Creative Play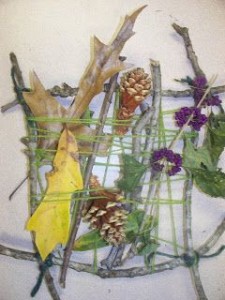 Creative arts in the early years involves far more than "messing about with paint and paper." Research shows that children engaging in creative work develop important life skills including being open minded and the ability to contribute to advances in technical, artistic and social areas as they can "think outside the box." Skills acquired enhance concentration, problem solving, maths and scientific analysis, collaboration, cultural understanding, vocabulary, decision making and hand eye coordination. Children experience success and gain confidence in their abilities to express themselves and manage challenges.
Big Day Out Care & Education, a new childcare centre at Peregian Springs, promotes fun and creativity, helping children become confident, competent learners. Skilful educators guide everyday play towards adventures in learning. It's work . . . it's fun!
Get started at home by establishing a 'creativity box' containing recyclables. Guide your child through the creative process without giving answers. Creative genius isn't always tidy so be prepared. Celebrate and display the work together. Priceless! Anthropologist, Margaret Mead, says "Children must be taught how to think, not what to think." Enjoy being creative with your child – who knows where it may lead them?