Mentor your way to child care service success
Mentoring for service teams is widely recognised as a valuable tool for service providers seeking quality care outcomes, educator growth and business success. What does it mean for a service and how can it help achieve your goals?
What is mentoring and what can it offer?
Mentoring is defined as "a relationship based process between colleagues in similar professional roles, with a more experienced individual with adult learning knowledge and skills, the mentor, providing guidance and example to the less experienced protégé or mentee. Mentoring is intended to increase an individual's personal or professional capacity, resulting in greater professional effectiveness." (Lutton, 2012).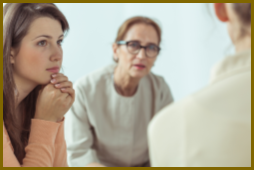 This definition of mentoring explains what mentoring is and how the mentoring process works. However, should you spend time, money and effort in a mentoring program?
It is important to recognise that, after formal study is completed, educator learning and growth continues. It is expected that professional educators will continue to hone their skills and acquire knowledge as they work with children and families. This is underscored by legislation in the early childhood sector. We are expected to keep learning and growing as we work.
Many kinds of learning exist today; courses at various RTO's, online courses, one time workshops and conferences. Many of these are valuable and offer a one-time training and information session to learn specific theory and explore new ideas. Sadly, that is often where the enthusiasm ends and long term change to teaching practices does not occur once participants return to their workplace.
One way to consolidate team gains from workshops and conferences is to follow this with a mentor program capturing that new knowledge to assist in its implementation in your setting. Workshops, while they can represent great value, are not able to offer enough time for learning to be effectively reinforced and supported through new teaching practices and processes. Of all the options commonly available to us, mentoring is the one kind of delivery that is ongoing and tailored to your team, physical location and service needs. Over time, your team can learn skills and increase its understanding over a wide range of relevant topics and practices.
How is mentoring beneficial or more effective than other training styles?
Mentors with experience and current early childhood expertise offer your team time to assimilate new knowledge and put it into practice with support and guidance
Mentoring is ongoing to meet your changing service, individual educator and team needs
It includes self-awareness and assessment, nurturing important professional skills
Mentoring offers flexibility and sensitivity to team members' knowledge and learning styles
It leads through a balance of modelling and inquiry, and does not impose personal beliefs or values on the mentee.
Mentoring motivates and inspires team members to know or learn more in support of service programs;
It promotes active thinking about learning and how to make positive change
It can address specific issues identified by the service, regulatory assessors, and the mentor
It directly aligns learning with regulatory requirements and legislative compliance issues, whilst addressing specific issues related to the setting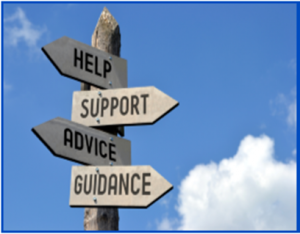 Successful mentoring programs can also lower staff turnover, reducing cost to your business and certainly to children's sense of security. Educators gain from an increased awareness of their personal style and how their interactions impact on children, colleagues and families.
Skilful mentors inspire enthusiasm in educators, or help educators to find lost motivation. They listen, are respectful and understand individual needs, fears and    challenges. All these elements directly link to quality of service outcomes and increased positive public perception of your service.
Good mentors observe individuals and teams in action, consider how best to assess and assist in specific areas, then present a collaborative plan to foster positive change in your setting. Mentors also offer feedback on progress and growth to inform future development and self-awareness of the mentee. Whilst this sounds like a simple four step process, it involves knowledge, skills and abilities that many educators do not yet possess or have time to learn and implement.
Change can be challenging for educators who often feel over worked; overwhelmed by the daily expectations of the role; are rushed and time poor. If asked to make more change, they can often shut down or continue as before, as a less demanding option. Thus nothing changes, offering the same quality of care and outcomes for children remain stagnant.
Taking time to build a trusting, relationship based mentor program can be the best investment a service makes and is certainly worth investigating. Over time, mentors and mentees develop a collaborative, solution based approach that works for all, leading to long term, positive change, including increased educator efficacy, better outcomes for children and smoother service operations.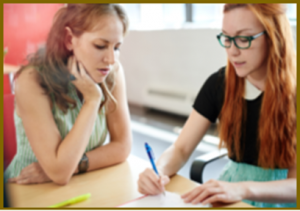 As educators participate in mentoring, they become more adept in reflecting about their own beliefs about how young children learn and communicate, their practices, strategies and how to develop practical solutions to challenges. The key is that mentors guide educators to think first, develop clear plans, then implement changes with an increased likelihood of success. This skill will serve educators well and enable them to work confidently on similar issues in future, not lapse once the mentor leaves.
Skilled mentors know how to appropriately time this growth to prevent burn out of team members and facilitate an attitude of inquiry in educators. Early childhood services have many expectations of their time, with assessment and compliance issues.
Take a moment to consider if a mentor relationship will work for your team. Mentors are available and offer sound guidance on many topics including programming, interactions with children and families, everyday practices, team cohesion, room and play space design, leadership roles and many other areas of concern in a service. Take the plunge and mentor your way to service success.